What I planned to do today:
exerecise
clean the house
do the laundry
work on art
practice guitar
What I've actually done today:
drank 8 cups of coffee
watched several episodes of Roseanne
ate a ham sandwich
spent 4 hours on the internet, reading the news, perusing my old blogs, generally wasting time and digging up gems like this:
Technology Scares Me + Religion Scares Me = The Pope Blessed an iPhone App
and this...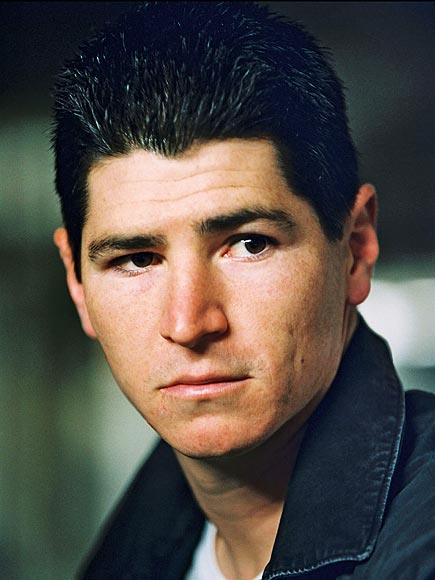 Can you believe this is DJ? From Roseanne? Is it just me or did he grow up to be sort of handsome? Remember his teen years?
I also think I'm going to start reblogging my old Myspace blogs. It's only a matter of time before that site totally disappears and most of my twenties are housed there.
For now, I'll just leave you with this one. It took me forever to scan and I probably broke some of God's laws by not following the directions.
May 21, 2007
as we were getting off the phone. so i remembered as i walked past my mail box to peak inside. amoung a few circulars, i saw this: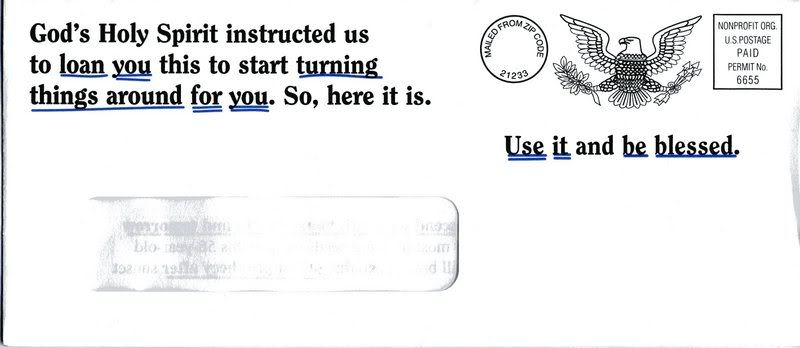 at first i thought it must be some kind of christian loan company - which i found really amusing, but then i turned to the back: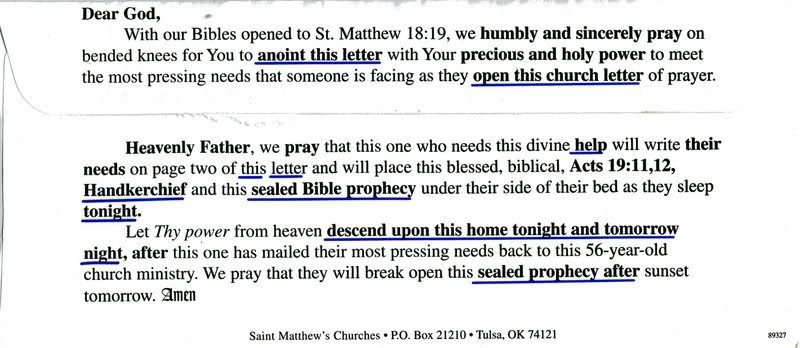 and got a little creeped out. of course i really wanted to know if there was a hankerchief inside and i was curious to see if lightening would strike if i opened the sealed prophecy. who knew mail could be so mysterious?
upon opening the letter, i begin leafing through it and quickly realize there is no handkerchief... then i found this -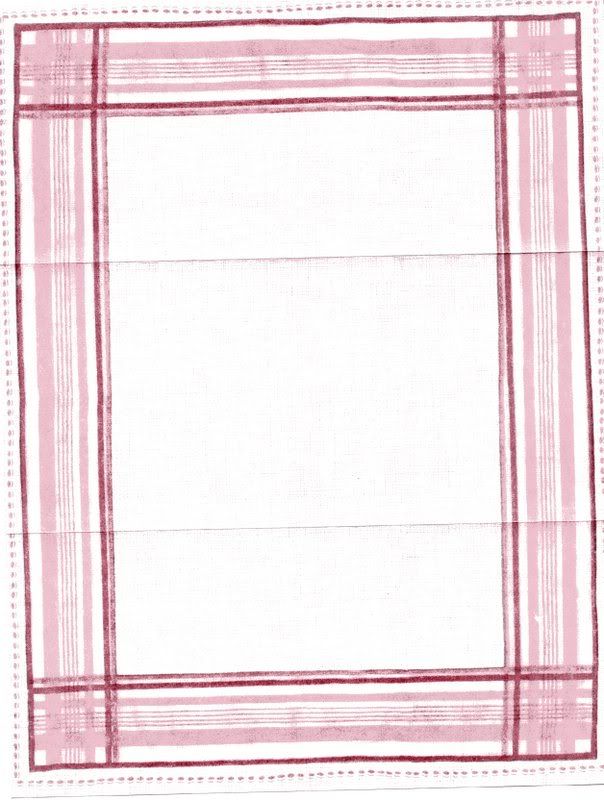 so the hankie is paper. that's kind of lackluster isn't it?
next i began reading this letter.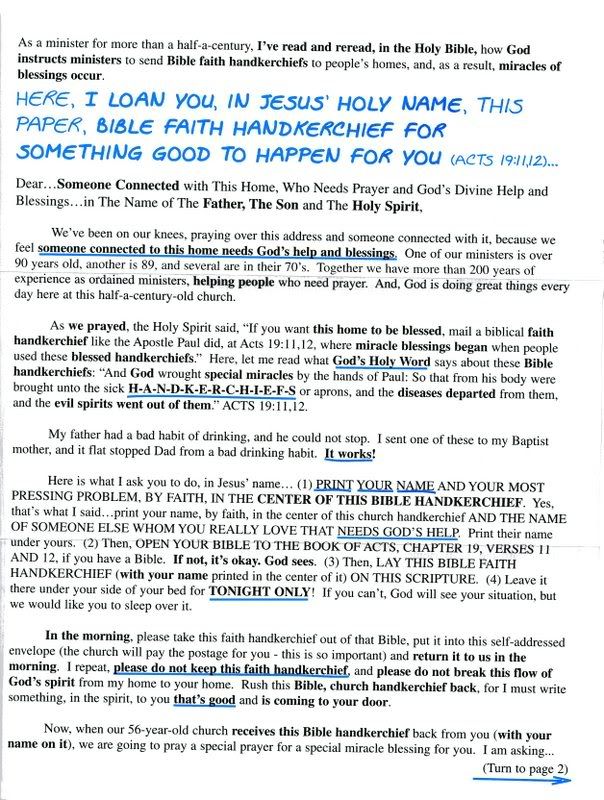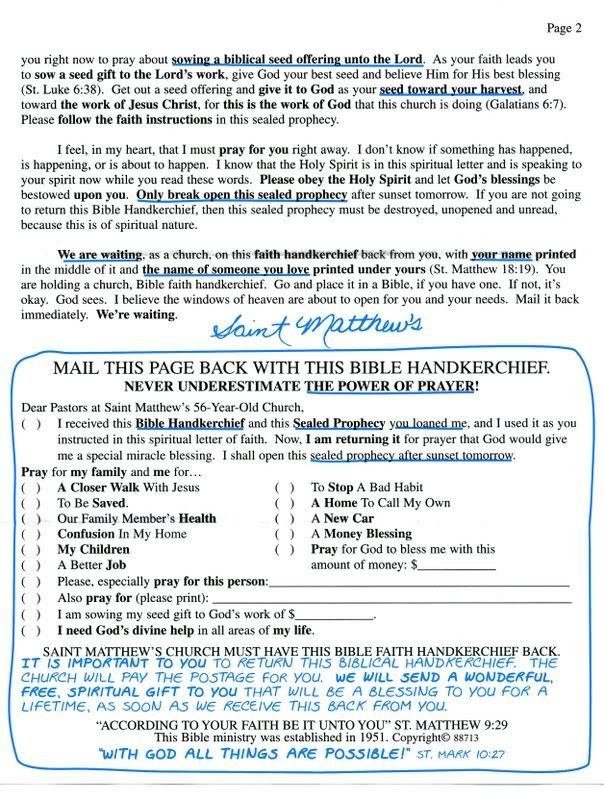 after reading about his drunken father, i thought back to the fact that my mother had reminded me to check my mail... was she behind this? maybe the answer lay waiting inside my SEALED personal prophecy from god?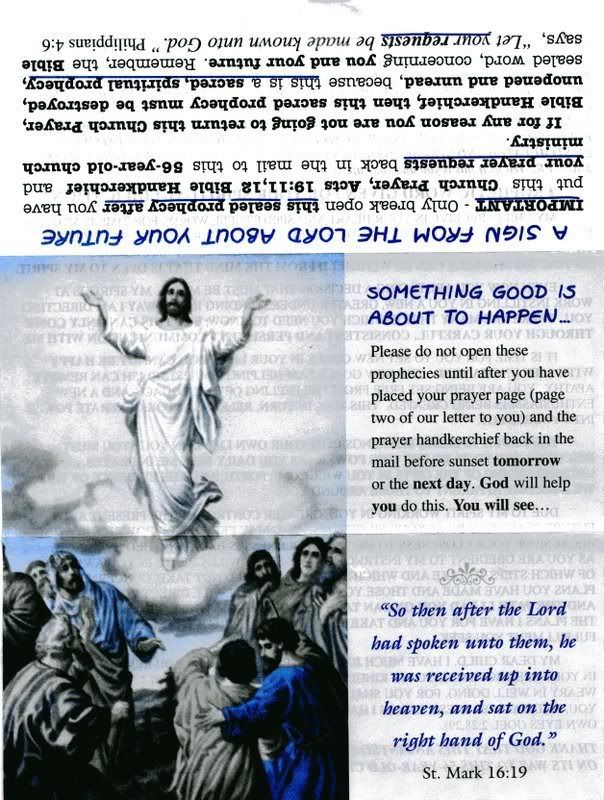 of course i had to know what my SEALED personal prophecy from god said - even though it was covered in warnings not to open it until after i'd followed the ritualistic stuff... so i broke the SEAL and found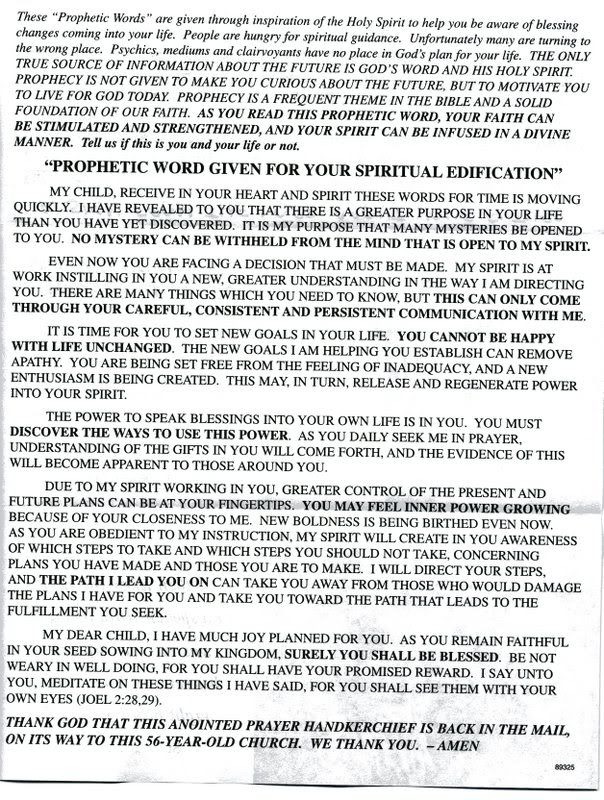 needless to say, i was pretty let down that my personal prophecy seemed so damn generic. god totally doesn't get me. i need to feel unique, individual, special.
in all seriousness though... what's the gimmick? there's only a small spot in which people can donate to god's cause. i wonder if they slowly suck you in as you respond? i might have to send back my hankie in my postage paid envelope just to see what kind of cult this really is.